Human anatomy
These are some exercises of human anatomy, studying shapes and structure of human body.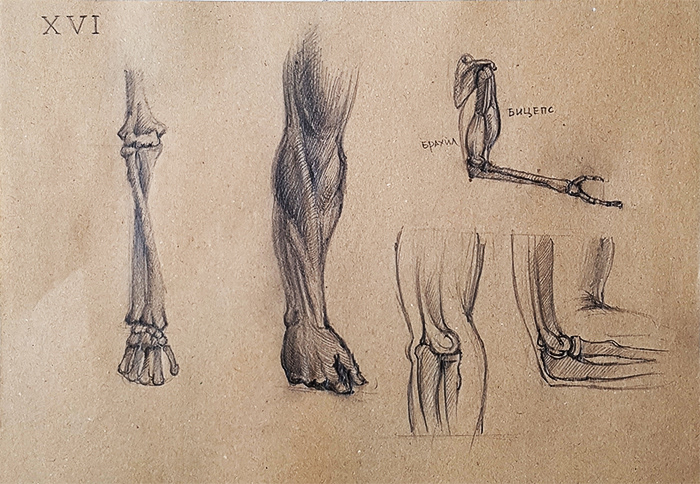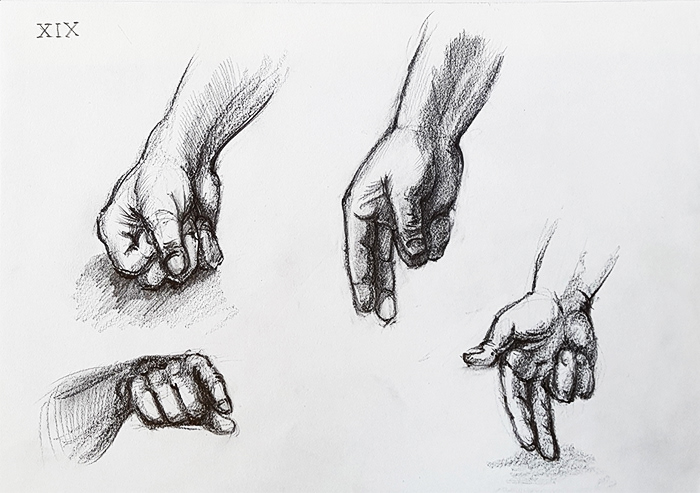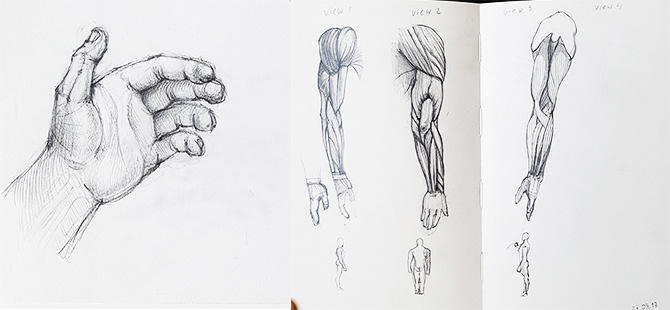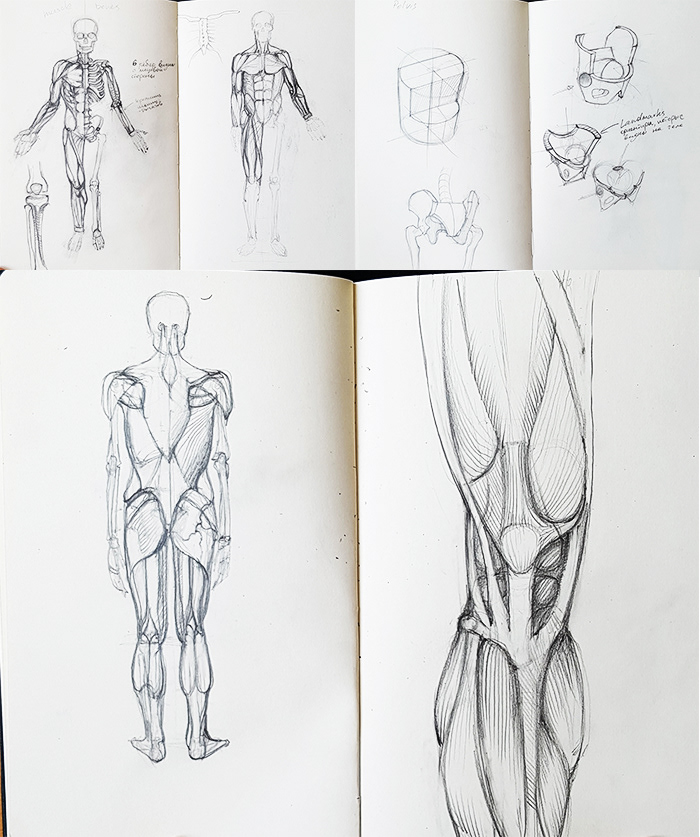 Quick sketches
Rough and quick sketches of poses personalities.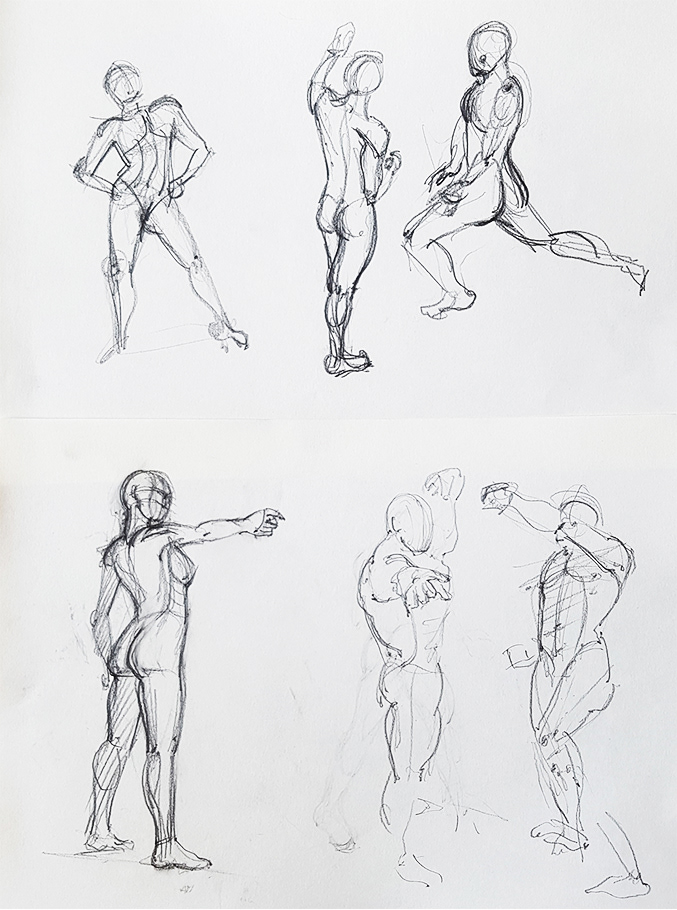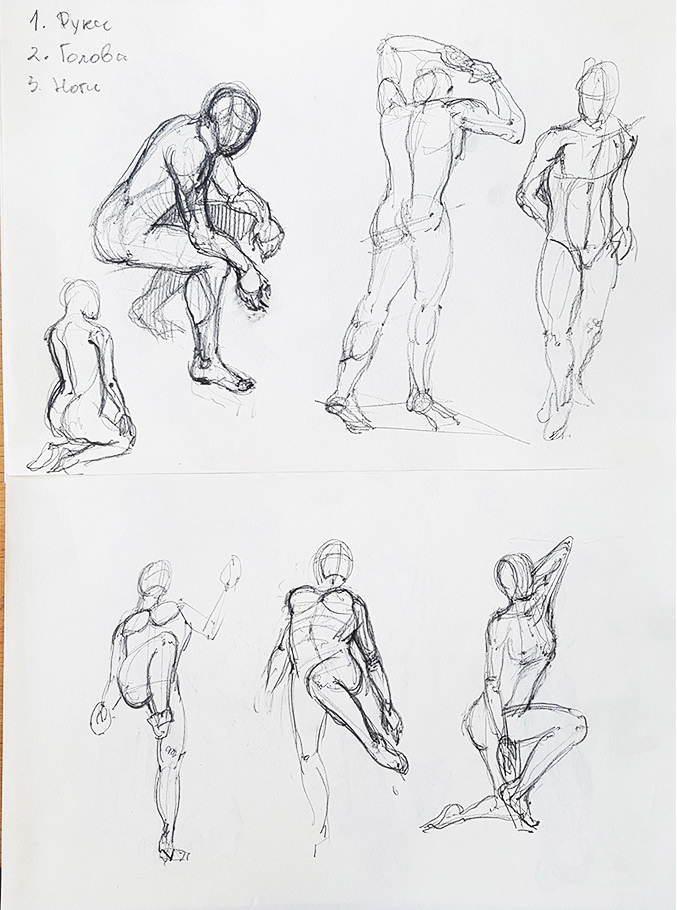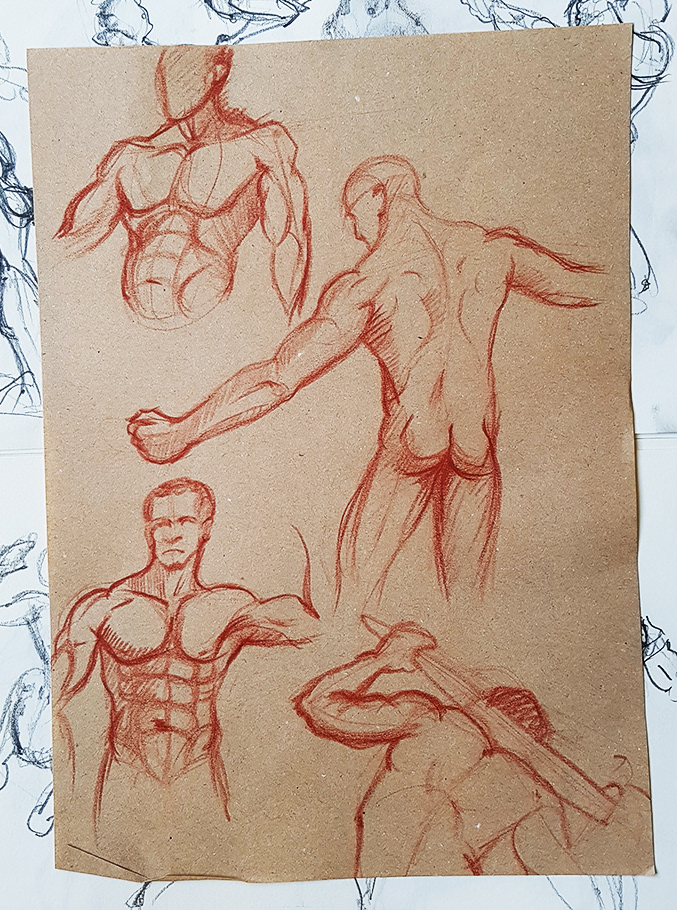 Traditional drawings
Drawings and more detailed sketches of characters in different styles which were serving as concept arts for game projects.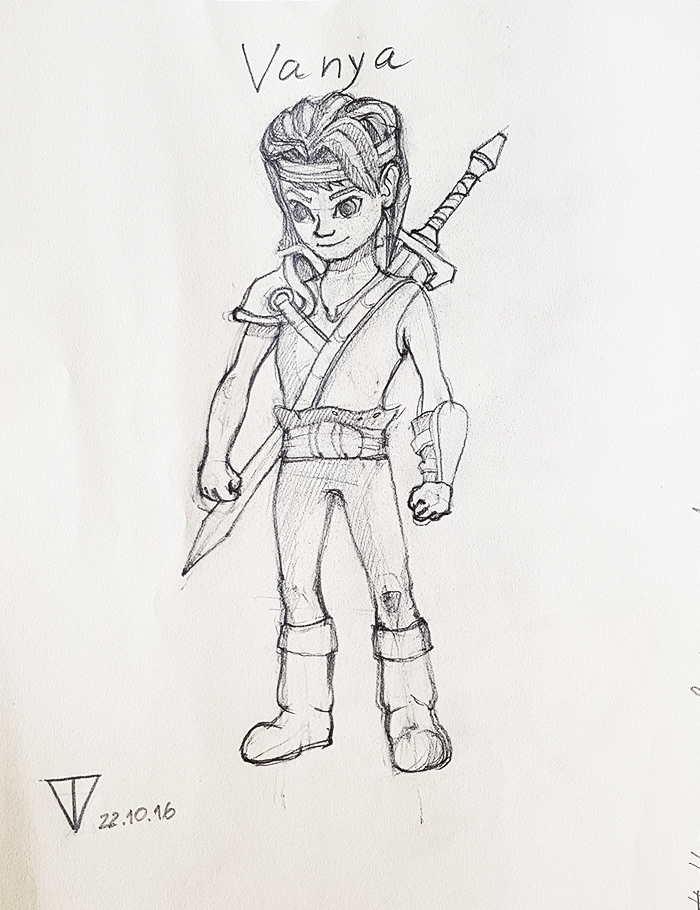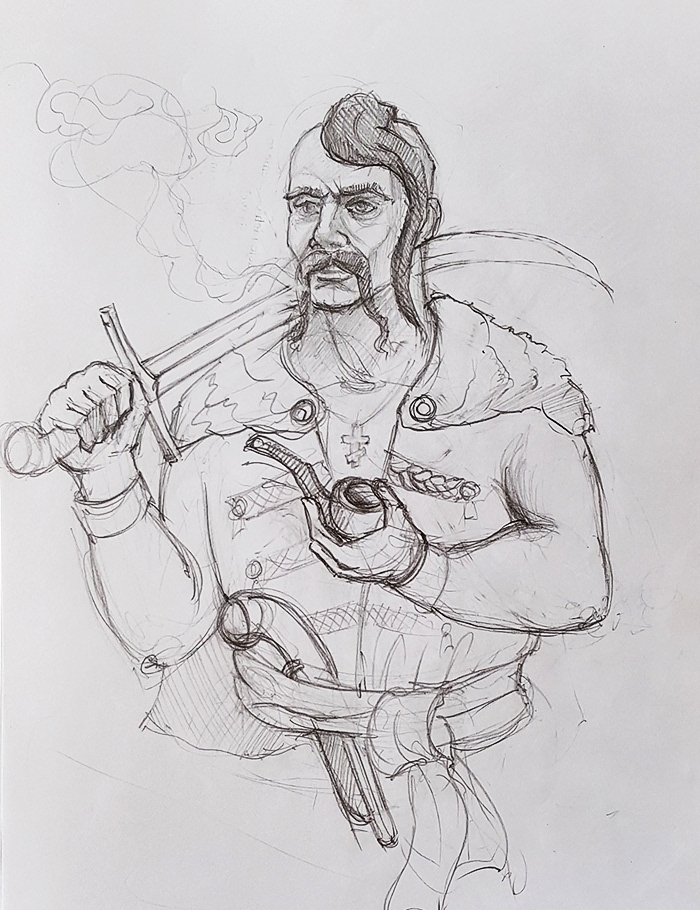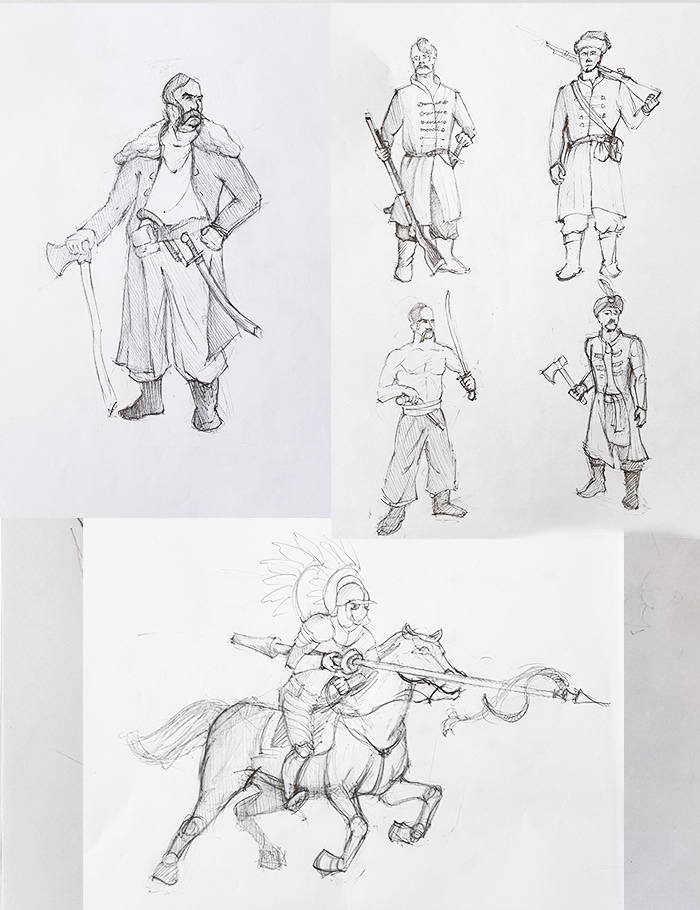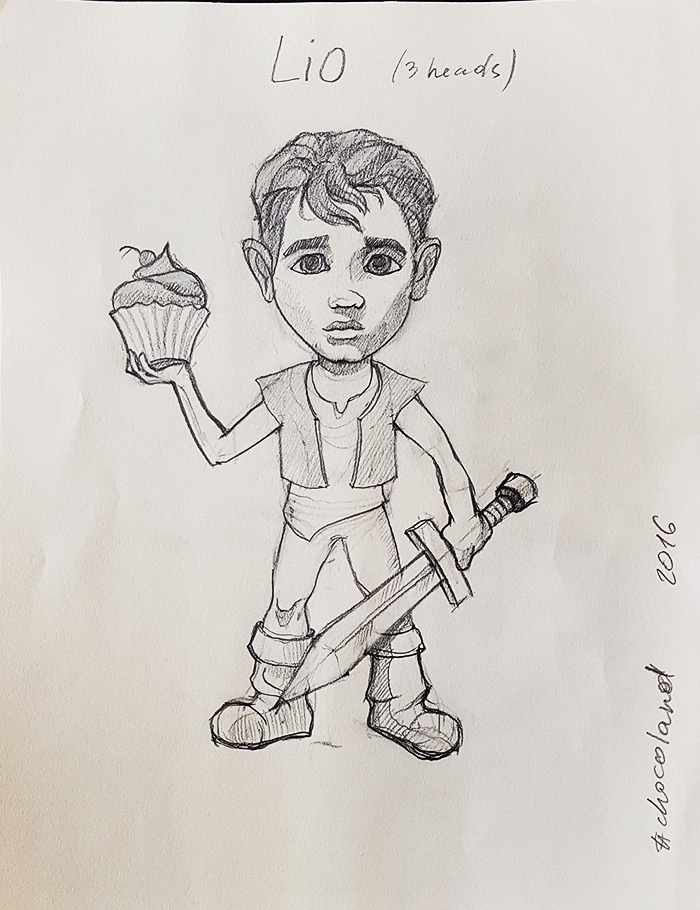 Storyboards
Storyboards made for a computer animation student production.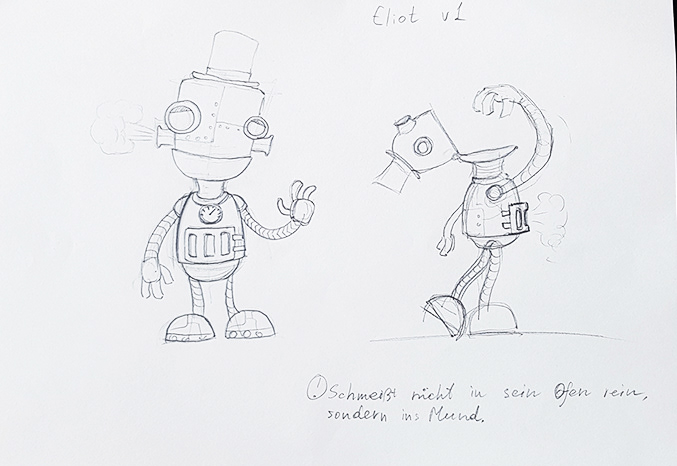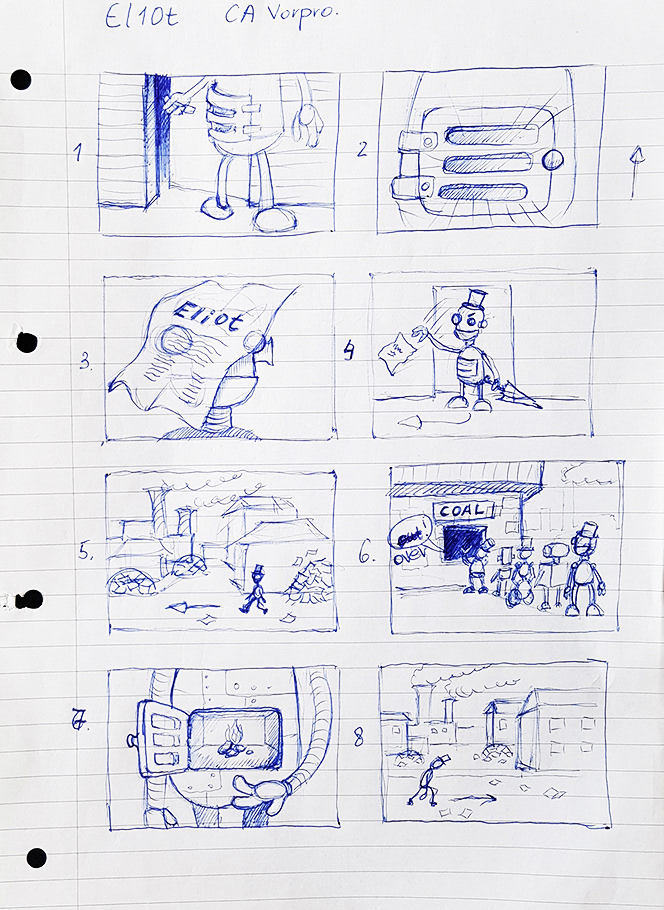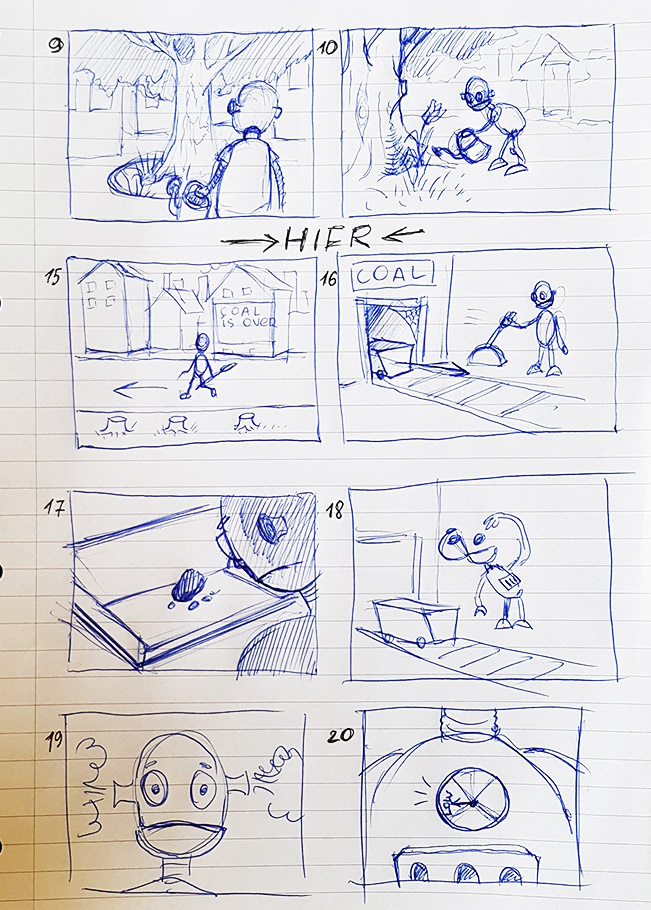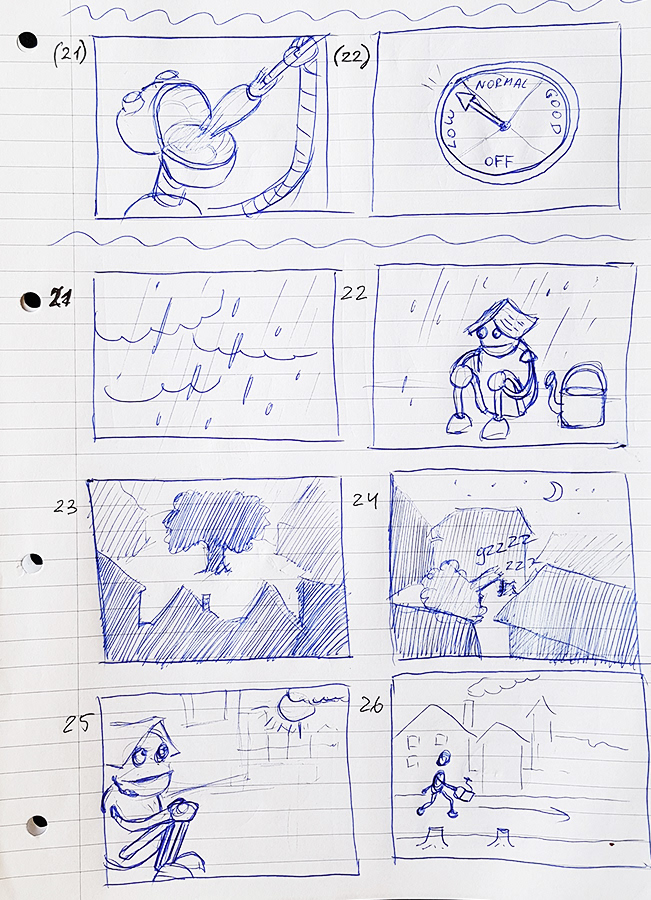 Digital painting
For a Game Art course on my university I've created several character concept arts. The first art is of a cartoon childlike hero character and the second one is made in a realistic style for the given theme "Ancient god of Hunt". I used Photoshop and a Wacom graphic tablet. 
Next picture is a in-game item concept, painted by hand and then modeled and painted in 3d: